Presentation Cancelled
Due to unforeseen circumstances, this presentation has been cancelled. Please stay tuned for presentations to resume in the fall.
Register below for "Awake from Woke #2: How to talk about 'diversity', 'equity' and 'inclusivity' using the Catholic Voices Method".
Awake from Woke Presentation Series by Catholic Voices Canada
Woke ideology is the philosophy that undergirds the radical left-wing activism that is so prevalent in society today. It has been very successful in coopting the unwitting support of many well-intentioned people in a project which most of us would disagree with if we were aware of it. It is very important that we understand that the Woke mantras of "Diversity, Inclusivity and Equity" as well as "Social Justice" do not mean what we think they mean. Attend this presentation series in order to "Awake from Woke."
Event Description
This is part 2 of the first topic in Catholic Voices Canada's Awake from Woke Series. The presentation includes an explanation of the highly effective "Catholic Voices Method" and consideration of how it can be applied to various real-life scenarios pertaining specifically to colonialism, the patriarchy, micro-aggressions, fear of cancellation, capitalism, Woke challenges in academia and the corporate world. Attendees will have the opportunity to ask questions or share their own experiences for the benefit of everyone.
The "Catholic Voices Method" is designed to avoid the defensiveness and aggressiveness that are all too common in public discussions of hot-button issues, thereby creating an opportunity for an orthodox Catholic point of view to be articulated and heard. We aim to shed light, not generate heat, and win hearts, rather than arguments. Described as an example of the "New Apologetics," CV sees itself as a form of pre-evangelization.
Important: It is recommended to attend or watch a recorded version of "Awake from Woke #1," the first presentation, before attending "Awake from Woke #2."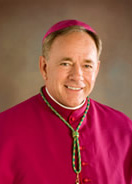 I just listened to your recent "Awakening from Woke" presentation from Catholic Voices. It's a really good and accessible presentation. I hope lots of groups take you up on doing a presentation.
Please RSVP Below
Monday, July 25, 2022
7:00pm – 8:30pm Pacific Time